Messages In This Thread
Anyone wanna try this pokemon fighter? Really well made.
- by KutolahS - Nov 29, 2021, 06:25 AM
POKéMON of the Day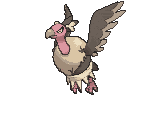 Recent Threads
[REQUEST]
VERY CLOSE TO FINISHING POKEMON HOME DEX
Forum: Pokemon Trading, Breeding, & Friend Safari
last post by Alvierys
Dec 28, 2022, 12:03 PM

[DISCUSSION]
New Public Pokemon Discord Server is Live!
Forum: General Pokemon Discussion
last post by Cranberry
Dec 6, 2022, 05:59 PM

ScVi OU Moveset Ideas & Analysis | Skeledirge
Forum: Competitive Pokemon Movesets
last post by Kris
Nov 23, 2022, 01:09 AM

ScVi OU Moveset Ideas & Analysis | Meowscarada
Forum: Competitive Pokemon Movesets
last post by Kris
Nov 22, 2022, 02:06 AM

[DISCUSSION]
Opinions on new games
Forum: General Pokemon Discussion
last post by Pwimawh_Kiogah
Aug 4, 2022, 09:23 AM

Users browsing this thread: 1 Guest(s)