Hey everybody!

It's 0kamii

, and Worlds 2017 has finally concluded.

Wow, I missed a few of the bigger matches, but I was definitely still very pleased with the level of skill and sportsmanship that we saw across all three days. Everyone played their best, and while I was upset to see Wolfey get knocked out in Top 16,

our newest World Champion, Ryota Otsubo, earned every victory he had

and I couldn't be more thrilled to see someone bringing Gen 5 pokémon to the world stage.

Krookodile and Whimsicott were a joy to watch

, and I'm glad that people will finally see that Gen 5 mons can actually be useful.



The Winning Team:






This whole metagame, I've been very opposed to conventional strategies, but

even I can't deny the power of this team

. The amount of flexibility it has with Whimsicott knowing Nature Power, and the Marowak coming out with the surprise Brick Break was a privilege to watch. Yeah, I'm quite bored with the Tapu Koko and Fini, not to mention that Celesteela, but the rest of Ryota's team was so fun to watch in action I can't be too angry at it. Not only that, but watching the runner-up, Sam Pendalis, lose as modestly as he did, cheering Ryota on, the hug, and raising their hands together was humbling. I hope to have that kind of encouragement in my pokémon career one day. Also, @LittleFoxS, your Krookodile just won the World Championship. I own you $20. I just wish it was used in the final match.



The Process:



Aside from Ryota's victory, one of the big things that I pondered over the weekend was the way they handled things. Unlike most other tournaments this season, they only streamed final matches the third day, which meant

I was up until 2am watching matches during the Top 16, Top 8, and Top 4

. It was kind of awkward, in my opinion, but I understand the reasons why it was done. They wanted to hype up the match, and I saw many comments in the live chat during stream saying that they liked how the Pokémon Company jumped straight to the action.

It definitely made the matches more engaging, as there was little to no wait time

. Minus the breaks between matches, of course.

I still prefer having the Top 4 on day three as opposed to just the finals, but honestly, that's just me nitpicking

.



Notable Pokémon/Strategies: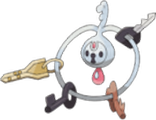 Aside from Ryota's Nature Power strategy, which I think took everyone off guard, one of the most noteworthy things I saw over the weekend was in the lower divisions where

I saw Mudsdale being used

. I tried using a Mudsdale myself over the season, but found that too many people came packing a Kartana. The other trainers however seemed to have utilized it far more efficiently than I did, and

I believe the Senior's Division winner won by using a Mudsdale

. Not only that, but I saw far more Araquanids than I expected. Though I don't believe anyone got very far with them.

Another notable pokémon was the Master's Division runner-up, Sam Pendalis' Xurkitree

. Of all the Ultra Beasts I expected to see in the final match, Xurkitree was not one of them. Let alone the Tail Glow set. And finally, there was a Klefki floating around. Hoenstly, its user, Sebastian Escalante was one of my primary candidates for World Champ this year, and when I saw a Klefki on his team, I was baffled. He never used it in battle, and

I never saw it tossed out before he was ultimately eliminated in Top 16

. I guess I'll never know how it was used.



Going into VGC 2018:



With the imminent release of the Alola sequels in just a few months,

I can't wait to see how the 2018 metagame takes shape

. Ryota can go home proudly, as can Sam, and for the first time in several months, we call all take a sigh of relief. Of course, as soon as

Ultra Sun and Ultra Moon

are released, I know we'll all be right back at it. Thanks so much for the support over the season, you guys. I can't wait to try and pull out more unconventional strategies in 2018.

Also, Whimsicott just won a World Championship match. Let that sink in...
Thanks for reading, everyone! Battle onwards, friends!

- 0kamii
Amethyst
Ω
mega

- Guild Leader/Founder