Hey, everybody!

It's 0kamii

, and today I'm picking up the scraps and hopefully sending my friends here off to a good home.

As we close in on the newest

Amethyst

0

mega

giveaway, I just wanted to send the remnants of the previous giveaway off on their way.

These are too quality for Wonder Trade

, especially since I know I'll only get Wingulls in return, thus encouraging the toxic population to keep fishing for valuable mons like this on WT. Not happening! Thus,

I'd rather distribute them here

where I know that they're going off to good trainers that will use them right. There's only one Kartana remaining, and three Ferrothorn. In case you need a reminder of their sets, you can find them below:


Kartana @ Focus Sash
Ability: Beast Boost
EVs: 252 Atk / 4 Sp Def / 252 Spd
IVs: 31/31/31/31/31/31
Jolly Nature
- Detect
- Leaf Blade
- Sacred Sword
- Smart Strike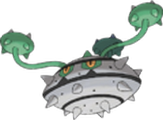 SOLD OUT


Ferrothorn @ Choice Band
Ability: Iron Barbs
EVs: 252 HP / 252 Atk / 4 Sp Def
IVs: 31/31/31/X/31/0
Brave Nature
- Gyro Ball
- Power Whip
- Iron Head
- Knock Off
The Ferrothorn are FIRST COME, FIRST SERVE

. If you'd like one, follow the same format as the master giveaway.
1.) Fly to Hau'oli City
2.) Catch a Finneon (in SM) or a Mantyke (in USUM)
3.) Nickname it '0mega'
4.) Deposit it into the GTS for desired mon
4.5) Set level 41 - 50 for Ferrothorn
5.) Leave a comment using this format: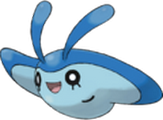 IGN:
Level of Finneon/Mantyke:
Poké Ball:
Gender:
Pokémon Wanted: Ferrothorn
Since there is only one Kartana remaining

, and I know multiple people are going to want it,

I decided I'm going to auction it off raffle style

. If you want to enter the raffle for the last remaining Kartana, all you have to do is

include a number between 301 - 400 along with your submission

for Ferrothorn. If you don't want a Ferrothorn and just want the Kartana,

just post a number between those in the thread below

. The closest to the number I've selected between these wins the Kartana. Results will be announced Monday.

Thanks so much for reading, everyone! Battle onwards, friends!

- 0kamii

Raffle Numbers:
@Pyroke - 345
@AverageJoe - 307
@itsmekhairi - 375
@Saichi - 305
Amethyst
Ω
mega

- Guild Leader/Founder