Hey Trainers! I'm attending my first giveaway 
ever, 
so sorry if this looks sloppy. Anyway, welcome to the Legendary shards giveaway! (Don't expect magikarp to be on here :P)
Before I start, i'll let you know: I class both Mythicals and Legendaries in thesame category. With that out of the way, let's show you what we have in store:
(SHINY) Xerneas Lv.100
Moveset: 
Geomancy
Aromatherapy
Moonblast
Focus Blast
Nature: Modest
Good for a special attack sweeper, along with a staller, as it has Aromatherapy. 
There not much else I can say. Xerneas is (kinda) OP.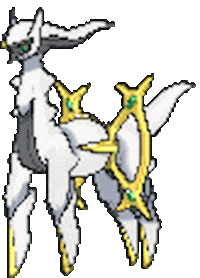 Arceus LV100
Moves: 
Judgement
Dark Pulse
Psychic
Earthquake
Nature:Rash
Ah, the good ol mixed sweeper set. Great just to wreck a team, or for competitive. This arceus can hold any plate of your choice, just tell me and i'll see if I have it. If not, sorry :/
Mesprit
Moves:
Lucky Chant
FutureSight
Charm
Extrasensory
welp. idk what this could be but hey its a mesprit. :p
How to attend:
3 People get chosen.
Comment what pokemon you want, and why ( Have a good reason! )
 Then fill out this forum: ( Asterik means optional)
pokemon wanted: 
explanation:
deposited: Magikarp(found everywhere in Kalos, Kanto, etc. by fishing with old rod)
Nickname*:
Gender:
Level:
Item*:
Message*:
Game*:
Enjoy!