---
STATUS:

CLOSED
Giveaway End Date


This giveaway will end August 14th, 2018
at

12PM - UK



REQUESTS RECEIVED PASS, THIS TIME, WILL NOT BE ACCEPTED 



TIME AND DATE MAY CHANGE DEPENDING ON YOUR AREA
---
Hello, everyone! Today I'll be hosting a shiny Pokémon giveaway. Hopefully this time my giveaway will function better than my previous attempt of a giveaway, (There were problems with my 3ds). I've decided to do a Starter Pokémon giveaway distributing fully evolved 1st Gen. Starters, Venasaur, Charizard, and Blastoise.

Please understand that preparations for these giveaways consume a lot of time, so please read this thread in its entirety to make the process easier for all of us and also to reduce the chance of getting your Pokémon sniped.
Venasaur, Charizard, and Blastoise
will be distributed at level 100 holding the Leftovers, Life Orb, or Shuca Berry item. I will start giving pokemon as soon as possible
---
 

1. The Pokémon will be distributed via GTS. (NO DIRECT TRADES)
2. Set your GTS request to Pokémon level 91 or higher.
3. You may only request one Pokémon per species. (e.g. You may only request one Venasaur, but may also request a Charizard)
4. Only one post per Pokémon. (e.g. Don't request a Venasaur and a Charizard in the same thread request. Just to keep things simple)
5. If your Pokémon gets sniped I will let you know and you will have the option to request another one.
6. You must specify the game.
---
DO NOT DEPOSIT COMMON POKEMON like starters, Wurmple, Zigzagoon, Pochyena, or any other Pokémon found at the beginning of the game. I RECOMMEND depositing one of these Pokémon since they aren't hard to find on the GTS. If you don't have any of them feel free to deposit something else.
 

Sunkern



Chingling



Chimecho



Natu



Xatu


 
Shelmet
  
Your thread request must look like this;




(copy and paste if necessary)


--- FORM (1) ---

Pokémon wanted:
Pokémon deposited:
Gender deposited:
Level deposited:
IGN:
GTS Message: XDawudX
Game:

 

(I apologize if there are any grammatical error. Anyone body got time for proofreading.)
 
---
Venasaur @ Leftovers
Ability: Chlorophyll
Level: 100
Shiny: Yes
IVs: 31/31/31/31/31/31
EVs: 252 SpA / 252 SpD / 4 HP
Modest Nature
- Petal Dance
- Solar Beam
- Earthquake
- Synthesis
Charizard @ Life Orb
Ability: Solar Power
Level: 100
Shiny: Yes
IVs: 31/31/31/31/31/31
EVs: 252 SpA / 252 Spe / 4 HP
Timid Nature
- Thunder Punch
- Dragon Pulse
- Flamethrower
- Overheat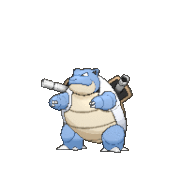 Blastoise
@ Shuca Berry
Ability: Rain Dish
Level: 100
Shiny: Yes
IVs: 31/31/31/31/31/31
EVs: 252 Def / 252 SpA / 44HP
Modest Nature
- Skull Bash
- Hydro Pump
- Ice Beam
- Hydro Cannon



Please make sure to submit your vote for the next giveaway.
(Poll above)