Team
Bike
Shorts
---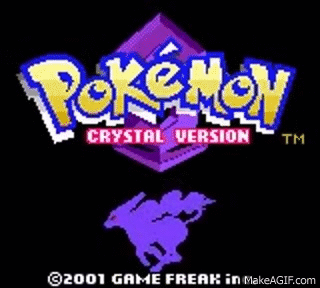 ---
So as we know, Pokemon Gold and Silver release on the Nintendo 3DS as Virtual Console titles this month, but not Pokemon Crystal. Many theories floated around about it's mysterious absence for a while, first it was, "Pokemon Crystal is not different enough from Gold and Silver", which is just not true, it's different enough, it has a similar, but still different story revolving around Suicune, Kris

is there, the Battle Tower. Then it was the whole Japanese exclusive Mobile connection thing, IDK, it doesn't make sense, anyway a lot of people now think Crystal is not ever going to get a re-release.
Well, guess what? I have a pretty logical explanation as to why it hasn't been announced yet but I still believe it will.
Marketing.
Pokemon RBGY Virtual Console sold 1.5 Million copies worldwide by mid 2016 alone, and Yellow Version was by far the most popular of the Four.
If GAME FREAK release Gold Silver AND Crystal, a similar thing will happen, Pokemon Crystal would outsell the other two as it's clearly the most popular of the Gen 2 games.
Here's my theory.
---
Pokemon G/S get's released, then in November, a few weeks before US/UM gets released, a *final features* trailer drops showing some of the postgame stuff like, Battle Tree, Kanto postgame [maybe?], and that is when they drop the surprise, Pokemon Crystal is announced for Virtual Console and releases on November 2 2017. Why November 2? Pokemon RBY released on the 3DS as Virtual Console titles on the same date as they were on the GameBoy, Europe's Pokemon Crystal release date is November 2 2001, while it's not the only release date, it's the closest one to Pokemon US/UM's Worldwide release date of November. An extra thing I'd like to add is that Kris could possibly be a Battle Tree trainer. How? Simple. People will already have G/S by this time so they need to have something to hype Crystal up again, and not only that, isn't it weird how Kris and the Battle Tower are unique to Pokemon Crystal? We'll have to wait to wait and see what happens obviously, but I think I'm onto something here. Let me know what you think.
---
Team
Bike
Shorts
or maybe I'm just really stupid
B a d C o p