Nov 15, 2017, 05:24 PM (This post was last modified: Nov 17, 2017, 04:33 PM by Sharkfang2193. Edit Reason: Not taking pikipek )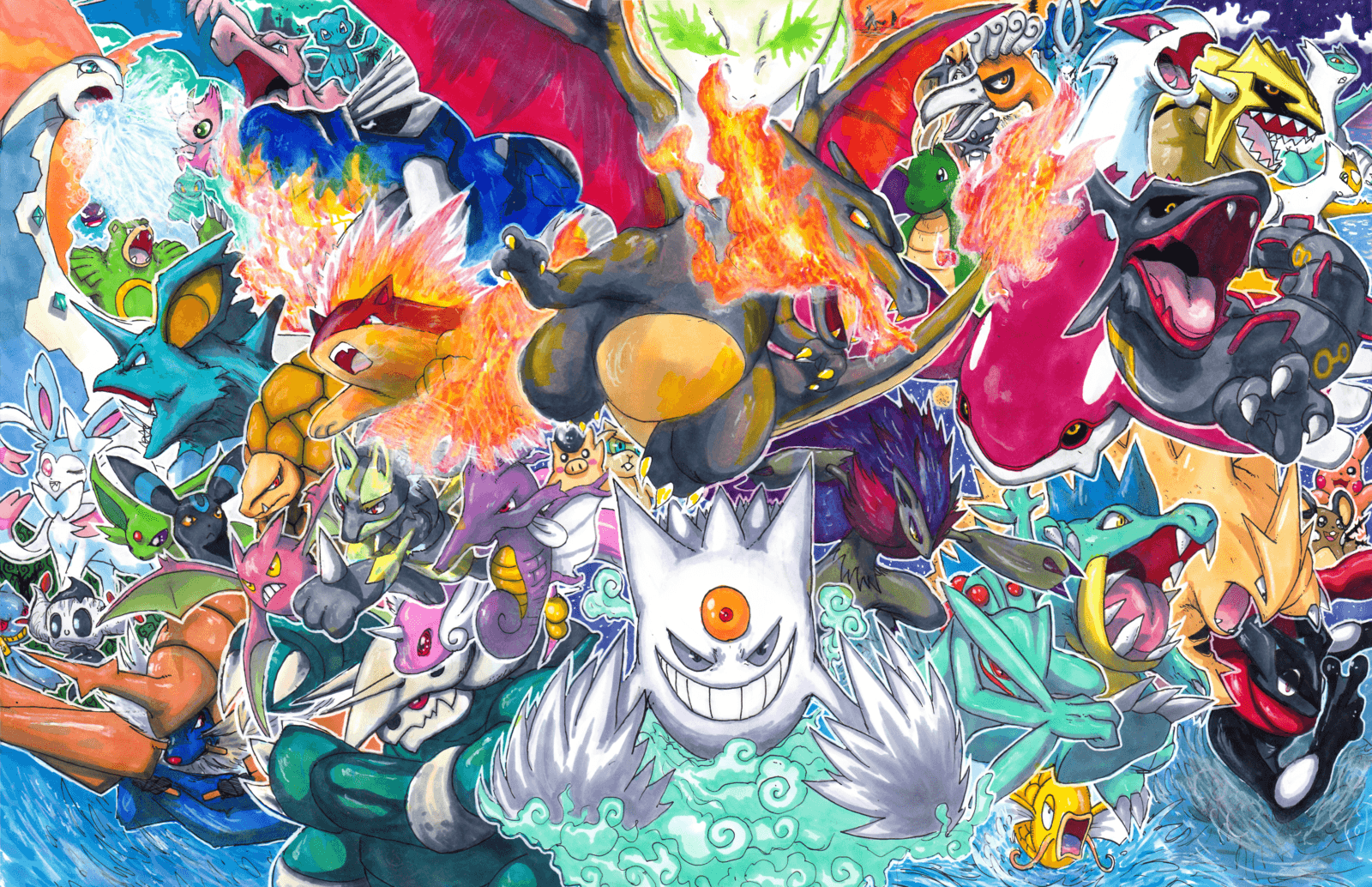 This is my first giveaway so don't expect anything to extreme ok. With the release of Ultra Sun and Moon in two days i decided to giveaway some of the shinies i possess.

These pokemon are from wonder trades and ones i hunted for so they aren't BR or contain good ivs, and some have nicknames, and may be genned. you've been warned.



Rules


Pokemon from wonder trades will have a Blue

W

next to them and ones with nicknames will have a Red

N

next to them, duplicates will have the number of the amount next to them in

Green

and will show the lvl of both of them.

Trading will be done over GTS but will do link trades if there's no other choice.

U guys should know the basics but if u don't- Write down you're IGN, then the pokemon u want, and the pokemon u deposited,

It seems at though their is an abundance of pikipek in the gts nicknamed johnny so instead of depositing pikipek deposit anything else besides pikipek make sure you choose the correct lvl of the pokemon your looking for, and the gender.

FIRST COME FIRST SERVE

Pokemon for Trade:

Galvantula-

W

2

lvl 100-89 both male

Haunter-lvl 25 female

Garchomp-lvl 53 male

Gabite-lvl 36 male

Ariados-

2

lvl 33-24 male and female

Clefable-lvl 26 female

Clefairy-lvl 50 male

Weepinbell-lvl 24 female

Vileplume-lvl 50 female

Braviary

W

lvl 100 male

Toxicroak-lvl 77 male

Klefki-lvl 30 female

Carvanha-lvl 35 female

Luvdisc-lvl 40 female

Crawdaunt-lvl 49 male

Cloyster-lvl 35 male

Aron-lvl 6 male

Hoothoot-lvl 30 female

Skrelp-lvl 25 female

Goldeen-lvl 25 male

Krookodile-lvl 43 male

Cottonee

N

lvl 19 female

Roggenrola

N

lvl 1 female

Petilil

N

lvl 56 female

Snover

N

lvl 30 male

Sentret

N

lvl 1 female

Caterpie

N

lvl 1 male

Golbat

N

lvl 40 female

Emolga

N

lvl 49 male

Ambipom-

N

lvl 47 male

Marill

N

lvl 13 female

Oshawott

W

lvl 5 male

Shuckle

W

lvl 100 male

Pachirisu

W

lvl 100 female

Sheildon

W

lvl 5 female

Sewaddle-lvl 25 male

Trevenant-lvl 26 female

Whiscash-lvl 49 male

Shellos-lvl 23 male pink

Gyrados-lvl 37 female

Feebas-lvl 35 male

Excuse the sloppiness but like i said this is my first giveaway and hopefully the next ones will be a little neater and have a better variety of pokemon but as for now this will have to do.
Words i live by - Good Luck and Chance.