Oct 14, 2017, 04:21 PM (This post was last modified: Oct 14, 2017, 04:50 PM by RetroTyphlosion.)
Hi guys,
Its me, RetroTyphlosion, and, as you might know, I am doing a playthrough of Omega Ruby. Since I am a slow person, this is the first time I've played ORAS, even though its a gen later. I just beat the fifth gym, the Normal Type one, and caught me a Latios, and I thought it would be good to share with my favorite Pokemon community how I'm doing so far. FYI, this is a normal playthrough, not a Nuzlocke. However, to make it more difficult, I have turned off the EXP. Share and am battling on Set mode. Not much, but I have always battled on Switch and used the EXP. Share, so its new for me.
So, I have actually, despite what I heard, found this game somewhat challenging. Mainly because I sometimes find myself underleveled. At this point in the game, I have a pretty good team, although, half of it is Flying-Type, so I'm not a fan of Electric Types. I think I've learned a bit, though, and I am a fan of all the "Nav" features on my Pokedex. So, without further ado, here is my team! 


Beautifly (nicknamed Brooklyn)
Level 28
Female, Swarm Ability
Attract
Mega Drain
Morning Sun
Air Cutter
This cute little butterfly is honestly incredible. It does huge damge and can heal with M. Sun, while Mega Drain provides some nice coverage. I like this girl; she's here to stay.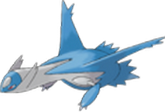 Latios (nicknamed Max) @ Latiosite
Level 28
Male, Levitate Ability
Heal Pulse
Dragon Breath
Luster Purge
Surf
The newest member of the bunch, Max packs a punch (I RHYMED WOOT WOOT). Mega Latios can handle anything, and he's also my Surfer.

Grovyle (nicknamed Chad)
Level 28
Male, Overgrow Ability
Fury Cutter
Pursuit
Mega Drain
Leaf Blade
My starter, Chad can dish out damage with Leaf Blade while providing needed Electric resistance. Priority Pursuit is also a nice thing to have.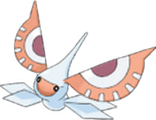 Masquerain (nicknamed Zak) @ Bright Powder
Level 28
Male, Intimidate Ability
Fell Stinger
Quick Attack
Sweet Scent
Bubble Beam
Gives me excellent Water coverage, and Intimidate speaks for itself. Sweet Scent is nice, because every now and then I like a horde battle. Zak also pretty much beat the Fire Gym for me, so thanks, buddy!

Machoke (nicknamed Balboa)
Level 30
Male, Guts Ability
Rock Smash
Revenge
Knock Off
Wake-Up Slap
Named after the main character in my favorite movie, (props if you know what movie!), Rock Smash is excellent for its HM use, Revenge is awesome since its sorta slow, Wake-Up Slap is more powerful than you think, and Knock Off is, well, Knock Off. Kind of breaks the game, but in a good way. I'll keep him as a Machoke until the Elite Four.

Electrode (nicknamed Bee-zort)
Level 30
Soundproof Ability
Swift
Spark
Self-Destruct
Electro Ball
Bee-zort finishes the team off, and its Electric typing has proven quite useful. Electro Ball is great, seeing how Electrode is so fast, and Spark is there in the somewhat uncommon occasion that something is faster or near Bee-zort's speed. Bee-zort can't take a hit, but its high Spec. Atk makes up for it. 
UPDATE: About a half hour after I wrote the main thread, my Voltorb evolved into this Electrode.

So, there you go. I hope you liked this, and if you have any tips for me, let me know, I'd like them very much.

Farewell, friends!

-RetroTyphlosion
VGC
|
Breeding
|
Forum Regular
|
Amethyst
0
mega
PM me if you need help with competitive battling!