Hi there. This is actually just my second team overall, and the first on VGC 2016 rules. It's built based on the normal team I use on battle spot. I can't actually run this team, since I have only Pokemon Y, but I made it as an exercice and got some sucess with it in showdown, so I'll show it here:
So, it's a dual primal. I find it helps a lot in the weather war, and you can aways opt to not bring one or the other to battle, based on the team preview. It's certainly not the definitive strategy, but it's the one I'm more confortable with at the moment. I was really inclined to bring Rayquaza instead of Groundon, because it's great beside Togekiss with delta stream, but decided against it because: 1. I didn't have good responses to steel types, specially Ferrothorn; and 2. It would take my mega slot, and I Mawile is actually the pokemon I built this team around. Kyogre was a must, because my team is actually very weak to fire. Besides, I really like it, so there's that.  
Kyogre-Primal @ Blue Orb


Ability: Primordial Sea
EVs: 252 HP / 56 Def / 100 SpA / 100 Spe
Modest Nature
- Water Spout
- Thunder
- Ice Beam
- Protect







Groudon-Primal @ Red Orb


Ability: Desolate Land
EVs: 252 HP / 4 Atk / 252 Def
Adamant Nature
- Precipice Blades
- Earth Power
- Fire Punch
- Protect
The movesets are pretty standard. For Kyogre, Water Spout's damage is dependent on health, but it has 100% accuracy, so I like it better than the risk from origin pulse missing. Thunder is 100% accurate under rain, and it's great against other Kyogre. Ice Beam is for an option under the sun. It has some investiment in speed for an extra advantage in mirror matches. Groundon is a physical one. Here I have the risky Precipice Blades, but also have Earth Power for some security.

Mawile-Mega @ Mawilite
Ability: Intimidate
EVs: 252 HP / 56 Atk / 200 SpD
Adamant Nature
- Sucker Punch
- Iron Head
- Play Rough
- Rock Slide
It's a fully offencive one, so it's a little risky. I'm still not sure about not having Protect, and it'll take some testing to decide for or against it. Rock Slide is the move that will have to go in that case, but it's good for some coverage, spread damage, and the flinting chance doesn't hurt. The rest is pretty common, with two different STAB moves and Sucker Punch for priority. Some people like to go without it, but it has saved be lot's of times, especially outside of Trick Room. This is exactly the same Mawile from my regular team, but it can afford to be more reckless there, because of some extra support, that I'll explain when talking about Klefki. The idea here is get the most of it's Huge Power ability.
* * *
Cresselia @ Sitrus Berry


Ability: Levitate
EVs: 252 HP / 100 Def / 56 SpA / 100 SpD
Relaxed Nature
IVs: 0 Spe
- Trick Room
- Skill Swap
- Psychic
- Protect
Cresselia is my first support pokemon. It's great for Trick Room, obvioslly, which makes Mawile really hard to stop. It's a little tricky to use, because of the speedy Kyogre, but with the right timing and team formation, it can almost grant the win. Skill Swap is also great in this format, bacause it can reset the wheater swapping with the primals. It can also save the main attackers from ground moves, by giving them Levitate, or cripple a threat removing it's ability in a crutial moment. Most sets will have Ice Beam, but I like Psychic better in this team, because Dragon types are well confronted, so I can benefit from the STAB and the coverage, specially agains Fighting.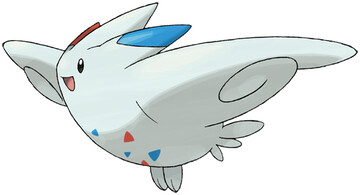 Togekiss @ Leftovers


Ability: Serene Grace
EVs: 252 HP / 140 Def / 116 SpD
Calm Nature
- Air Slash
- Tailwind
- Follow Me
- Protect
Redirection is the main reason for this pokemon, so Follow Me is the most important move. Initially I was going to run Togetic with Eviolite, which would have almost 50% more defenses, and Flamethrower instead of Air Slash to be another option against Steel, but I decided the extra Sp Atk and the 60% change to flinch was worth it. That's only viable because of Grondon. Tailwind offers another option of speed control besides Trick Room, so I can choose with strategy is better in the team preview or the momemnt of the battle.
Klefki @ Mental Herb


Ability: Prankster
EVs: 240 HP / 108 Def / 160 SpD
Bold Nature
- Crafty Shield
- Foul Play
- Swagger
- Light Screen
I considered using Sableye here, going for a dual mega strategy, but decided to tweek Klefki a little instead. My regular team's Klefki has Safeguard instead of Crafty Shield and Light Clay instead of Mental Herb. Safeguard lasts multiple turns, but protect only from status conditions, while Crafty Shield is 1 turn only, but protect against any status move, which is an important distinction, as it includes things like Taunt and Encore. By choosing to keep Klefki, I have no taunt is this team, but Mental Herb solves it by covering Klefki's weakness against faster pranksters, as it protects it from being taunted in the first turn, and Crafty Shield will be active in the second. This move also puts Smeagle's Dark Void in check pretty well. It hurts a little losing the extra turns of screens from Light Clay, but here we have only Light Screen, and this format has a faster pace, so it's not that bad.