Jan 1, 2017, 01:08 PM (This post was last modified: Feb 20, 2017, 09:29 AM by wartty. Edit Reason: update )
UPDATED
Welcome to the!
HA OUTLET
~With the pokebank update approaching figured its about time i got this thing going ~
Lets start with whats available for now:

Ability : Sturdy

Ability : Pickup (Sheer Force upon Evolution)

Ability : Contrary

Ability : Regenerator

Ability : Water Absorb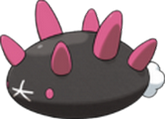 Ability : Unaware

Ability : Rain Dish

Ability : Sand Veil

Ability : Sweet Veil

Ability : Natural Cure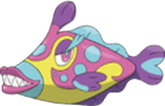 Ability : Wonder Skin

Ability : Cute Charm (Unnerve upon evolution)

Ability : Oblivious

Ability : Anger Point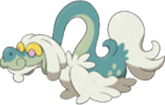 Ability : Cloud Nine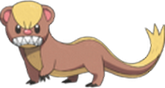 Ability : Adaptability

Ability : Inner Focus

Ability : Overcoat

Ability : Sweet Veil

Ability: Steadfast
Alolan Forms
* others *
now for
Wants and Needs:
First of ill accept a
bottle cap
in exchange for a pokemon,
but ill consider any 5iv pokemon youve got to offer as well,
and if you have got any HA guys not listed above.
Or any of the items below can be worth 2 pokemon:
Air Balloon
Eject button
Destiny Knot
Sablenite
Slowbronite
Metagrossite
Scizorite
and for an Ability Capsule or Golden Bottle Cap you can pick 3 HA guys

Been wanting to make a shop to help fill out the constant requests for HA pokemon
so ive put some time into gathering a substantial amount of the hidden abilities.
If a gen7 pokemon is not listed ill happily hunt it for you and for everything else
once the pokebank update comes this store will be a near complete inventory of
HA pokemon.
edit notes:
-If you see any requests gone unfiled feel free to reference them here
-Also ill try to make sure most babies I provide will have 3-4ivs and a useful nature
*UPDATED*