Hello Pokemon Forever,
Now after Christmas I expect that a lot of people who haven't got the two new Pokemon games before, might have gotten it as a present.  And as to be expected, with all the new changes to the totems in these games some of the strategies you have from sun and moon won't work here.  And so, as someone who has just gotten the game too, I will be helping to make this guide to best each of the trials in this games.
In here will be a list of pokemon that will fair well against the totems and their allies and any moves that could help too.
This will only cover the regular captain's trials and not the grand trials.  
NOW TO BE EXPECTED THERE ARE SPOILERS IN HERE, SO IF YOU WISH TO PLAY THE GAMES WITHOUT KNOWING WHAT TO EXPECT IN THE TRIALS CLICK OFF NOW. 
Still here? Yeah ok lets go 

TRIAL #1  NORMAL TRIAL
Now for those playing Ultra Sun you will have a Gumshoos, and in Ultra moon you will face an Alolan Raticate.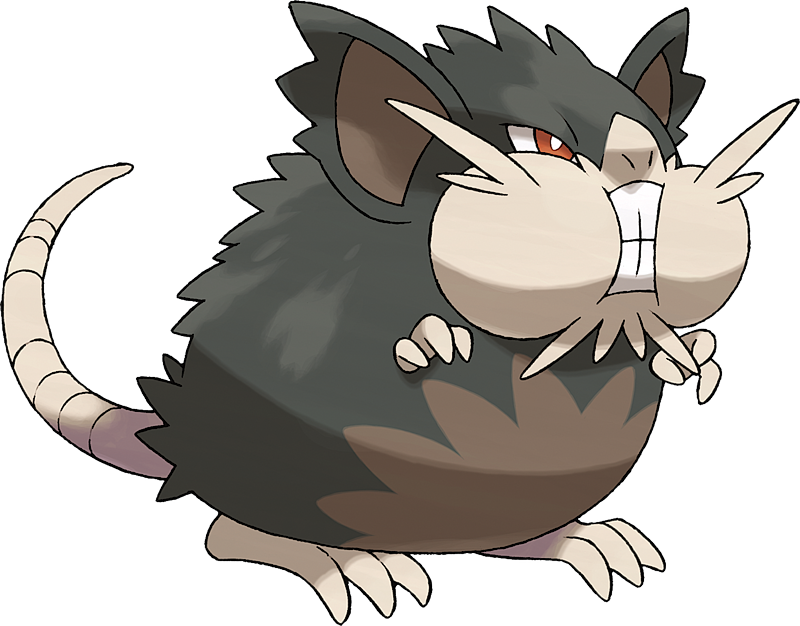 These both are normal types with a defence boost with their aura.  Now a common Idea is to poision these totems so they will die after a certain amount of time, however these totems are holding a Pecha Berry which cures poision so that statigy takes more turns than it would with a far more easiy strategy.  Now outside this trial site, there is a berry tree which you can easily find a Crabrawler, which has a type advantage on both.  Now in the trial site you can find a tm for Brick Break, a high power fighting type move.  This gives a stab super effective move on both of these to your team, which will lead to either a OKO or a TKO on both of these pokes.
TRIAL #1  WATER TRIAL
Now a big surprise for this totem was that the Wishiwashi was replaced with Araquanid.  
Now this pokemon gets a Speed boost with the aura which doesn't make a lot challenge.  HOWEVER this pokemon is holding a Wacan Berry.  This berry weakens electric attacks and makes attacking it much harder.  Now an easy strategy to avoid this is to have a pokemon knowing Pluck, which eats the berry the other pokemon has.  So by using an electric type pokemon like the cap Pikachu event, or Magnmite you can eaily beat this totem.    Now I highly advice against using a Rowlet or Dartrix as it has the move Aurora Beam, which his 4x super effective.
TRIAL # 3 FIRE TRIAL 
The second surprise in these totems is that we have to face an Alolan Marowak
Now this pokemon is a huge theat.  It has a Thick Club which doubles its attack power.  Not to mention its +2 Boost to speed.  For this pokemon I HIGHLY RECOMMEND KNOCK OFF.  This will give super effective damage and get rid of that thick club.  To fight this pokemon I suggest using a pokemon like Makuhita or Machop which both learn Knock Off around the same level of the totem, not to mentinon that makes you immune to Marowak's stab hex attack.  
Trial # 4 Grass
IT'S BACK LADIES AND GENTLEMEN, TOTEM LURANTIS
THIS THING IS STILL A MONSTER.  TOXIC IT AS SOON AS YOU CAN AND BRING PROTECTS AND CLOUD NINE.  Also keep that Kecleonon the field as long as possible, if that Comfey hits the field, KILL IT AS SOON AS POSSIBLE.  You may find use with a Golduck which can easily be found prior, however a much better one will be Swablu or Altaria.  Your knock off user should also be used here in the first turn, as it can get rid of that power herb it holds.  Disable will also help with stopping that Synthesis if you can time it correctly.  
TRIAL NUMBER # 5 ELECTRIC TRIAL
THIS IS A NEW KILLER, A GIANT PIKA-CLONE, THAT IS TOGEDEMARU
This Pokemon has been a struggle for most people who walk in unprepared.  It has one of the most rage inducing movesets of Zing Zap, Iron Head, Spiky Sheild, and Bounce.  Now to easily beat this I suggest a Stammina Mudsdale.  Its stab ground type moves will be able to take it out quickly.  Togedemaru's attacks are all physical and will slowly be weakened by your raising defenses.  Also it's Zing-Zap move is useless against the ground type.  If you also want another suggestion, Inner Focus will allow you to bipass the constant flinching that this entails.
TRIAL NUMBER # 6 GHOST TRIAL
A semi challenging trial is back with Totem Mimikyu
Now this isn't that hard of a trial in my own opinion, dispite it's omni-boost its stong physical attacks can be easily defeated by a attack lowering status move, but avoid using wilo-wisp as it is holding a lum berry.  if you can lower it attack stat enough, the leech life move looses it effect to heal it.  I even am thinking about using a mold breaker pokemon to avoid the disguise ability.  Also the steel type z crystal is obtained prior and it will deal one of the only super effective attacks you can find that is safe to use, as ghost types will also take super effecive damage. If you use the Pluck strategy like before, you will be able to take out that Lum Berry and use wilo wisp better and get rid of that disguise too. 
TRIAL NUMBER # 7 DRAGON TRIAL
One of the best pokemon specific Z move users is here and he is GIANT.  Kommo-o
This Pokemon gains a strong boost to all of it's stats, which makes it rather powerful.  However it's weaknesses is found in the faults of it's movepool, It has no good coverage option to stop it's Psychic type weakness.  It's only conter to that is with its ally Sizor, which you can take out with a fire type move easily.  I also suggest bringing a wilo wisp user to this fight.  If you use the Pluck strategy like before, you will be able to take out that Roseli Berry and spam fairy type moves as well. 
TRIAL # 8 FAIRY TRIAL
SO YOU ARE TELLING ME THAT THIS DUMB FAIRY GETS DOUBLE THE BOOST THAT THIS SUDO LEGENDARY GETS?!
But all joking aside, this thing has little defenses so you can easily defeat this totem.  Its totem is also holding an Orca Berry which weakens fire type moves, so pluck will do well here too.  Also watch out for the Blissey as it has heal pulse.
Conclusion,
So all in all there are a lot of moves and abilities which will help you to avoid the pain some of these trial bring.  As it turns out, moves like Pluck and Knock off become your best friends, and you can work around these issues.  Hope this helps to any of you people who run into problems on your own island challenge.
Have a Good day and thank you for reading and feel free to post any of your own tactics below,
~FireTaco
Can't guarantee an exact day to do threads so
lets try to aim for
TWO
 a week I guess
________________________________________