HOJUNHU'S BIZARRE BAZAAR!
*Front page will be updated with new Pokemon regularly*
INTRODUCTION
Howdy! Call me Hojunhu! I've been a breeder of competitive Pokemon since the release of X/Y and it is by far my favourite mechanic of the game. I love finding egg chains and figuring out complicated egg moves and how to get them bred on to the desired Pokemon. It's like a puzzle and it's so worth it when you get it solved. With that being said, I most certainly have taken up the mantle of breeding once more with USUM and have been quite busy. I think you'll find my selection top notch and I hope you'll find the service eggspetional!
TABLE OF CONTENTS
Post 1 - List of mons in and out of stock that I have bred with perfect 5IV spreads or flawless 6IVs. All mons listed on this page can and will be restocked upon request or at my leisure. The higher the demand, the more times I restock.

I will only trade these for mons with perfect 5IV spreads or flawless 6IVs.



Post 2 - Breedjects and future breeding endeavours.

I will trade these for breedjects or even just Pokemon with HAs or egg moves.



Post 3 - Reserved for shinies, legendaries, and UBs.

Will only trade for shinies, legendaries or UBs.
DISCLAIMER
All of my mons have been bred with either a 6IV Ditto or a 0IV Ditto. I can in no way guarentee the legality of the parents, but I assure you I have not edited ANY of the mons I am trading away. You are getting 100% legally obtained Pokemon with my OT.
IN STOCK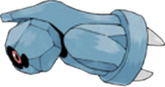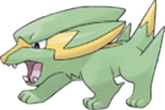 OUT OF STOCK