Hey, everybody!
My name is 0kamii
! I've been doing a lot of work over in the Competitive forurms, but I've slowly started to realize that
I miss the fun and general discussion this website provides
. And while I may still be working on my Emolga and Alomomola teams, that doesn't mean I can't still kick back and spark a discussion. And
one of my favorite things to talk about are fossil pokemon
! Personally, I'm bummed that Gen 7 didn't introduce any new fossil pokemon, but at least there's always generation 8! But anyway, I wanted to know what everyone else's favorite fossil pokemon are!
Personally, my favorite fossil pokemon is
: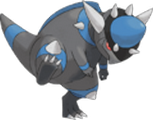 Recreationals (Set 1)
Held Item: Choice Scarf
Nature: Adamant
Ability: Mold Breaker
4 HP/ 252 Atk/ 252 Spd
Moveset:
Stone Edge
Earthquake
Crunch
Zen Headbutt
Yep,
it's Rampardos
. He's so much fun to use in Singles, and with a
base 165 Attack stat
he can wreck teams if given the proper set-up. I know he's a bit frail, but every mon has its weakness. Other fossil pokemon I adore are: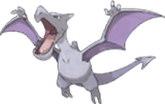 Aerodactyl was one of the original fossil pokemon, and to this day
it's the only one with a Mega Evolution
. Armaldo holds distinction with me because
it was my very first fossil pokemon
back in my Sapphire version. And the newest edition to this line-up is Tyrantrum. Personally,
I love Tyrantrum because it's a Dragon-Type T-Rex
(or Cryolophosaurus)! If that isn't cool, then I don't know what is. Anyhow, I'd love to hear from all of you in the comments below.
What are your favroite fossil pokemon
? Thanks for the posts in advance, and I look forward to our paleological discussions!
- 0kamii
Update
: 5/16/2017 - 2:19pm
My friend said it would be cool to incorporate some of my favorite sets into this post, so
I've included a standard set for Rampardos above, and a not-so-standard set below
. For Set 2,
make sure you have some Tailwind support
to help Rampardos get over its Speed hurdle. I've found success pairing him with Whimsicott which gets priority Tailwind thanks to Prankster. Toy around with it as you please.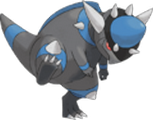 Recreationals (Set 2)
Held Item: Life Orb
Nature: Adamant
Ability: Sheer Force
4 HP/ 252 Atk/ 252 Spd
Moveset:
Rock Slide
Earthquake
Crunch
Iron Head
Update: 5/23/2017 - 6:16pm
For those of you wondering,
I no longer use images from Bulbapedia
because they have a tendency to glitch out or get blocked. That's understandable, and thus I've started using images from PokemonForever's archive. As for my title card images, like the ones I have at the start of my other posts, those are pulled from free websites that have no copyright and are free to be used by the public. If anyone knows anything otherwise, let me know.
I have a new VGC analysis planned for next week
, and I have a different post planned for either Thursday or Friday.
I also have another new and exciting project in development
, and I thank everyone for the support over the last few months. I hope to update these posts again soon with further news. Thanks again, and battle onwards friends!
- 0kamii
Amethyst
Ω
mega

- Guild Leader/Founder