Apr 2, 2018, 09:19 PM (This post was last modified: Apr 3, 2018, 08:02 AM by ScottyThunder.)
I've fallen back into Pokémon fandom after spending the week of spring break playing some of the older games, and just wanted to spark a little discussion on what our teams are/were for the newest generation.
I don't know about you all, but I usually try to use as many new Pokémon as I can when a new generation comes out, with maybe a few classics from the older games thrown in for nostalgia's sake. Also, though it may seem dull, I actually plan my teams out ahead of time, so I can ensure I have a balanced party before the League. The only Pokémon I don't allow are legendaries, because it's practically cheating...
That said, this was my team on my first and only time playing through Sun: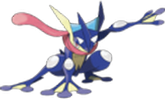 This way, I had the usual team balance I aim for with a Fire/Water/Grass core, a Flying type, an Electric type, and then a wildcard, in this case being a Dragon type. Now, of course, Golem and Marowak were their Alolan forms respectively, but I don't know what to type to get the images for those XD 
I also played the Demo that was available in order to get the Ash-Greninja, and I decided I'd throw him on since I never trained one up during the XY days.
As for Ultra Sun, I wanted to play through with a completely different team makeup than the previous run through Alola. And so this was it: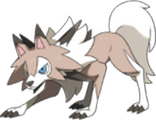 As you can see, I still used that same old formula of Fire/Water/Grass/Flying/Electric/Wildcard that I've been rolling with since gen IV, this time with (almost) a completely new lineup. The only reason I used Decidueye again is basically because i don't really like the new Grass types like the Fomantis line. They just aren't all that appealing to me. So, I bred a Rowlet and traded it over. 
Then there's the Gyarados that's actually shiny, being the Golden Fishy I spent the better part of two months breeding for. It wasn't too great statistically, so I figured if I wasn't gonna use it competitively I might as well use it for the campaign. And so I did. The other special guy is the Dusk Form Lycanroc (again, too dumb to figure out image variants) I got as a Rockruff from the event held at the game's release. I hadn't trained a Lycanroc before and I had a special one so I just figured eh, why not. 
All in all, I found the teambuilding for Alola to be very fun considering how bright and diverse the regional Pokémon are compared to older generations. Now that I've talked about my team, I'd love to hear about yours!
---
Breeder Scott - Proud Member of the

Amethyst 0mega Breeder's Guild
Looking for breedables? Check out my new shop!