Jan 22, 2018, 12:33 PM (This post was last modified: Feb 15, 2018, 05:47 PM by RetroTyphlosion.)
***This

Amethyst 0mega

Giveaway is Closed. Thank You For Participating!***
Hey, everybody!!!

Its me, RetroTyphlosion, and I will be hosting 

Amethyst 0mega's

third (and possibly greatest) legitmon giveaway: Our Signature Pokemon!

This giveaway is comprised of 

Amethyst 0mega's

 Signature/Favorite Pokemon. All six of our breeders have a Pokemon that represents them, and we are giving five of each away for free and battle-ready!

I want to begin by thanking my two fellow guild members who helped me out in this endeavor: @0kamii and @Tenebris_Kane. Both of them helped me out in ways I couldn't have done myself, and this giveaway wouldn't be happening without them. Thank you, you two!
And now, the good stuff: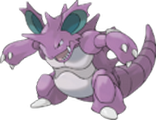 Nidoking, the Signature of @wartty!  Bred & trained by @Tenebris_Kane , evolution stones provided by @0kamii & @RetroTyphlosion 


3 remain!



Ball: Pokeball
Ability: Sheer Force (HA!)
252 Spe/ 252 SpA/ 4 Def
Timid Nature
Level 50
-Sludge Wave
-Earth Power
-Ice Beam
-Taunt
This guy is an all out attacker with a high Speed and Sp. Attack stat to hit hard. Its huge Speed investment allows it to outspeed common base 80 speed threats such as Chandelure and Togekiss. Earth Power and Sludge Wave are HUGE STAB moves, and Ice beam provides coverage, while Taunt is... well... Taunt. Not the bulkiest Pokemon, but it can cause a few KOs while its on the field!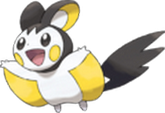 Emolga, the Signature of @0kamii ! Bred by @RetroTyphlosion , trained by @0kamii. 


1 remains!!!



Ball: Pokeball
Ability: Static
EVs: 248 HP / 8 Def / 252 Spe
Jolly Nature
- Taunt
- U-turn
- Roost
- Encore
These li'l buddies are the signature of 0kamii, and you might recognize this from 0kamii's viable Emolga thread. Designed as the world's most annoying support mon, Emolga will allow you to get the rest of your team set up while trolling your opponents. Its as fast as possible, and can drive your opponents crazy with Encore and Taunt, Roost to stay on the field, and U-turn for when a switch-out is in order. Static Ability is there to cause hindering paralysis, which rounds the Pokemon's skills out. Overall, you might just win a match or two with these guys!





Blastoise, the signature Pokemon of @Tenebris_Kane , who both bred & trained them!
1 remains!!!

Ball: Dive Ball
Ability: Rain Dish (HA!)
EVs: 104 HP / 252 SpA / 152 Spe
Modest Nature
- Hydro Pump
- Dark Pulse
- Aura Sphere
- Rapid Spin
Its @Tenebris_Kane 's first time participating in one of our giveaways, and he did not dissapoint with this beast! Its attacking moves cause tremendous damage, including STAB Hydro Pump, and its high Speed investment makes it a very quick Pokemon. Rapid Spin is there to remove hazards from the field, and attacks such as Aura Sphere make some decent coverage. There isn't much else to say; Blastoise will get the job done!





Kanto-Ninetales, the signature Pokemon of @LittleFoxS. Bred  by @RetroTyphlosion , trained by @0kamii 


SOLD OUT!!!


Pokeball: Dream Ball
Ability: Drought (HA!)
EVs: 252 SpA / 4 SpD / 252 Spe
Timid Nature
- Nasty Plot
- Fire Blast
- Solar Beam
- Psyshock
The ultimate sweeper! With Drought to boost Solar Beam and Fire Blast, plus Nasty Plot to raise its Sp. Attack, this thing will cause a number of KO's! Psyshock covers other types for Super-Effective hits, and its crazy powerful. That's all there is to it. It hits, knocks things out, and does its job. Its truly one of the best Ninetales sets I've seen.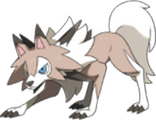 Lycanroc-Midday, the signature Pokemon of @ScottyThunder! Bred & trained by @RetroTyphlosion.


1 remains!!!




Pokeball: Beast Ball
Ability: Sand Rush
EVs: 252 Atk / 4 Def / 252 Spe
Jolly Nature
- Swords Dance
- Stone Edge
- Stealth Rock
- Accelerock
This Lycanroc can perform well as a sweeper thanks to its high Attack and incredible Speed. Accelerock is there for when priority is a must, Swords Dance to raise its Attack and cause some serious damage, Stone Edge is there for a downright brutal hit, and Stealth Rock because I didn't know what else to put there its a good move. Sand Rush can boost its Speed in certain cases, and a Jolly Nature insures that this thing will be very speedy!





Typhlosion, the Signature Pokemon of @RetroTyphlosion , who bred & trained them!


3 remain!



Pokeball: Ultra Ball
Ability: Blaze
EVs: 4 Def / 252 SpA / 252 Spe
Timid Nature
- Eruption
- Fire Blast
- Solar Beam 
- Focus Blast
A little bit different from your standard Typhlosion set, this one is for use in Doubles under Sunny Day, and works well paired with Drought users, such as the aforementioned Ninetales. Blaze Ability over Flash Fire because it holds the element of surprise, and because it will make sure Ty hits with some meat behind it (and, let's be real here, no one is going to hit it with a fire move anyway). Its attacks are self-explanatory, just don't request this one because I want it for myself.

And that's our six Pokemon! 


A few rules for both your and my own benefit:

THE RULES:
Keep all requests/comments below clean. There are kids here.




You may only have one of each species of Pokemon.




Don't PM me, and you don't need to @ me either.




If its sniped, re-deposit. There's nothing I can do about it; I will make sure you get your Pokemon.




ABSOLUTELY NO reserving/link trading (unless you've been repetitively sniped).




If you don't follow the rules, I will ask you to edit your post before I trade with you.




Rep is very much appreciated, but you don't need to do it.




Don't request Typhlosion.



How to request: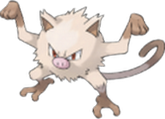 Place a Mankey in the GTS asking for the Pokemon of your choice. Nickname it "0mega". LEVEL LOCK to level 50 to reduce sniping.

Your requests should look like this:

Pokemon Wanted:
Level of Mankey:
Gender of Mankey:
IGN:

I will notify you when I have traded you.
Well, that's a wrap! Thank you for participating in 

Amethyst 0mega's

 third giveaway! You have earned +10 internets.

-RetroTyphlosion
I have decided that you should be able to request as many times as you want per day. You may now request as much as you want in any time period! 

VGC
|
Breeding
|
Forum Regular
|
Amethyst
0
mega
PM me if you need help with competitive battling!