With the help of generous PokemonForever community members, I have been able to carry out several themed giveaways over the last two years. Though some are more successful than others, I always seem to end up with leftover Pokémon. Again, all Pokémon are level 1 and have anywhere from 4-5 IVs.
---
RULES
You may have one of each Pokémon - no reservations, sorry.

The number beneath a Pokémon's name is how many remain.

You

MUST

request when giveaway

STATUS

is

OFFLINE

(7 PM Central Time).

Giveaway will be done over the GTS:



IGN:




Pokemon to Deposited:

Any of the following Pokémon





Level:




Gender:




GTS Message:

I want to trade for a Pokemon that will help me with my adventure.


Wanted Pokemon:




Be patient, I'm one person.

@Eugenio when you post.

If you do not follow the rules, you will be ignored.

---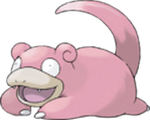 Slowpoke
6
Ability:
Regenerator
Nature:
Bold
Moves:
-Curse
-Yawn
-Slack Off

Lickitung
3
Ability:
Cloud Nine
Nature:
Impish
Moves:
-Body Slam

Mr.Mime
4
Ability:
Technician
Nature:
Timid
Moves:
-Fake Out
-Nasty Plot

Igglybuff
2
Ability:
Competitive
Nature:
Modest
Moves:
-Sing
-Wish

Snbbull
4
Ability:
Intimidate
Nature:
Impish
Moves:
-Heal Bell
-Close Combat

Corsola
4
Ability:
Regenerator
Nature:
Calm
Moves:
-Curse
-Head Smash

Miltank
5
Ability:
Scrappy
Nature:
Careful
Moves:
-Punishment
-Seismic Toss
-Curse

Whismur
5
Ability:
Rattled
Nature:
Modest
Moves:
-Hyper Voice

Feebas
5
Ability:
Swift Swim/Oblivious
Nature:
Bold
Moves:
-Mirror Coat
-Dragon Pulse

Cherubi
3
Ability:
Chlorophyll
Nature:
Modest
Moves:
-Morning Sun
-Flower Shield
-Aromatherapy

Audino
3
Ability:
Regenerator
Nature:
Bold
Moves:
-Draining Kiss
-Heal Bell
-Wish

Munna
3
Ability:
Telepathy
Nature:
Bold
Moves:
-Moonlight
-Magic Coat

Alomomola
4
Ability:
Regenerator
Nature:
Calm
Moves:
-Mirror Coat
-Pain Split
---

Sableye
6
Ability:
Prankster
Nature:
Modest
Moves:
-Metal Burst
-Moonlight
-Sucker Punch

Spiritomb
3
Ability:
Infiltrator
Nature:
Modest
Moves:
-Destiny Bond
-Nightmare
-Pain Spilt
-Shadow Sneak

Zorua
4
Ability:
Illusion
Nature:
Modest
Moves:
-Sucker Punch
-Copy Cat
-Counter
-Extrasensory

Inkay
2
Ability:
Contrary
Nature:
Modest
Moves:
-Camouflage
-Destiny Bond
-Simple Beam
---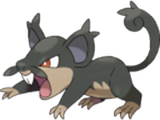 Rattata

6
Ability:
Gluttony
Nature:
Adamant
Moves:
-Sucker Punch
-Tail Whip
-Tackle


Pichu

11
Ability:
Static
Nature:
Timid
Moves:
-Fake Out
-Thunder Shock
-Charm


Sandshrew

10
Ability:
Slush Rush
Nature:
Adamant
Moves:
-Icicle Crash
-Defense Curl
-Iron Head
-Swords Dance


Vulpix

9
Ability:
Snow Warning
Nature:
Timid
Moves:
-Blizzard
-Encore
-Moonblast
-Powder Snow


Diglett

9
Ability:
Tangling Hair
Nature:
Jolly
Moves:
-Iron Head
-Memento
-Metal Claw
-Earthquake


Meowth

5
Ability:
Pick Up
Nature:
Jolly
Moves:
-Parting Shot
-Growl
-Foul Play
-Fake Out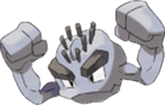 Geodude

5
Ability:
Galvanize
Nature:
Jolly
Moves:
-Stone Edge
-Defense Curl
-Explosion
-Tackle


Grimer

6
Ability:
Poison Touch
Nature:
Adamant
Moves:
-Knock Off
-Pound
-Poison Gas
-Crunch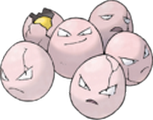 Exeggcute

12
Ability:
Harvest
Nature:
Sassy
Moves:
-Leaf Storm
-Barrage
-Hypnosis
-Uproar


Cubone

11
Ability:
Lightningrod
Nature:
Adamant
Moves:
-Bonemerang
-Growl