Here are basic Pokemon builds for Alolan Raticate, Alolan Raichu, Alolan Sandslash, Alolan Nintales, Alolan Dugtrio, Alolan Persian, Alolan Golem, Alolan Muk, Alolan Exeggutor, & Alolan Marowak.
Some of these Pokemon have brand new abilities so check out this thread of all the
new Gen 7 abilities
if you are unfamiliar with them.
Also, if you need to catch some of these Pokemon here is a list of
how to get every Pokemon in Sun and Moon
.  
ALOLAN FORM MOVESETS
---
Alolan Raticate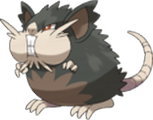 SMOGON
Raticate-Alola @ Life Orb
Ability: Hustle
EVs: 252 Atk / 4 SpD / 252 Spe
Adamant Nature
- Swords Dance
- Sucker Punch
- Crunch
- Return
VGC
Raticate-Alola @ Life Orb
Ability: Gluttony
EVs: 252 Atk / 4 SpD / 252 Spe
Adamant Nature
- Swords Dance
- Sucker Punch
-
Protect
- Return  
---
Alolan Raichu

SMOGON
Raichu-Alola @ Life Orb  
Ability: Surge Surfer  
EVs: 252 SpA / 4 SpD / 252 Spe  
Timid Nature  
IVs: 0 Atk / 30 Def  
- Nasty Plot  
- Hidden Power [Ice]  
- Thunderbolt  
- Psychic  
VGC
Raichu-Alola @ Focus Sash  
Ability: Surge Surfer  
EVs: 252 HP / 4 SpA / 252 Spe  
Timid Nature  
- Fake Out  
- Speed Swap  
- Nuzzle  
- Thunderbolt  
---
Alolan Sandslash

SMOGON
Sandslash-Alola @ Life Orb
Ability: Slush Rush
EVs: 36 HP / 252 Atk / 220 Spe
Adamant Nature
- Swords Dance
- Icicle Crash
- Earthquake
- Iron Head
VGC
Sandslash-Alola @ Life Orb
Ability: Slush Rush
EVs: 44 HP / 252 Atk / 212 Spe
Adamant Nature
- Swords Dance
- Icicle Crash
-
Protect
- Iron Head
NOTE:
 220/212 Speed is to outspeed non-choice scarfed Pheromosa  
---
Alolan Nintales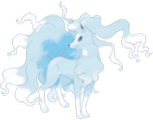 SMOGON 
(Credit @"Elly")
Ninetales-Alola @ Life Orb 
Ability: Snow Warning 
EVs: 252 SpA / 4 SpD / 252 Spe 
Timid Nature 
- Nasty Plot 
- Blizzard 
- Moonblast 
- Freeze Dry/Hidden Power Fire
VGC
(Credit @
Black117
)
Ninetales-Alola @ Focus Sash
Ability: Snow Warning
Level: 50
EVs: 4 HP / 252 SpA / 252 Spe
Timid Nature
IVs: 0 Atk
- Aurora Veil
- Blizzard
- Moonblast
- Encore  
---
Alolan Dugtrio

SMOGON
Dugtrio-Alola @ Choice Band
Ability: Sand Force
EVs: 252 Atk / 4 SpD / 252 Spe
Jolly Nature
- Earthquake
- Iron Head
- Stone Edge
- Memento
VGC
Dugtrio-Alola @ Focus Sash
Ability: Tangling Hair
EVs: 252 Atk / 4 SpD / 252 Spe
Jolly Nature
- Rock Tomb
- Earthquake
- Iron Head
- Rock Slide  
---
Alolan Persian

SMOGON
Persian-Alola @ Leftovers
Ability: Fur Coat
EVs: 252 HP / 4 Def / 252 Spe
Jolly Nature
- Parting Shot
- Taunt
- Foul Play
- Toxic
VGC
Persian-Alola @ Leftovers
Ability: Fur Coat
EVs: 252 HP / 4 Def / 252 Spe
Jolly Nature
- Parting Shot
- Fake Out
- Foul Play
- Snarl  
---
Alolan Golem

SMOGON
Golem-Alola @ Focus Sash
Ability: Galvanize
EVs: 252 Atk / 4 SpD / 252 Spe
Jolly Nature
- Explosion
- Stone Edge
- Return
- Stealth Rock
VGC
Golem-Alola @ Focus Sash
Ability: Galvanize
EVs: 252 Atk / 4 SpD / 252 Spe
Jolly Nature
- Explosion
- Stone Edge/Return
- Protect 
- Rock Slide  
---
Alolan Muk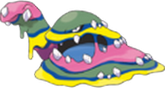 SMOGON
Muk-Alola @ Black Sludge
Ability: Poison Touch
EVs: 248 HP / 8 Def / 252 SpD
Careful Nature
- Rest
- Sleep Talk
- Crunch
- Curse
VGC
Muk-Alola @ Black Sludge
Ability: Poison Touch
EVs: 252 HP / 252 Atk / 4 SpD
Adamant Nature
- Poison Jab
- Crunch
- Knock Off
- Protect  
---
Alolan Exeggutor

SMOGON
Exeggutor-Alola @ Choice Specs
Ability: Harvest
EVs: 248 HP / 8 Def / 252 SpA
Modest Nature
IVs: 0 Atk
- Sludge Bomb
- Leaf Storm
- Draco Meteor
- Flamethrower
VGC 
(Credit @
Wolfey
)
Exeggutor-Alola @ Sitrus Berry
Ability: Harvest
EVs: 252 HP / 92 Def / 164 SpD
Sassy Nature
IVs: 0 Atk / 0 Spe
- Protect
- Leaf Storm
- Draco Meteor
- Trick Room  
---
Alolan Marowak

SMOGON 
(Credit @"Elly")
Marowak-Alola @ Thick Club
Ability: Lightning Rod
EVs: 248 HP / 252 SpD / 8 Spe
Careful Nature
- Will-O-Wisp
- Flare Blitz
- Shadow Bone
- Earthquake
VGC
(Credit @
Wolfey
)
Marowak-Alola @ Thick Club
Ability: Lightning Rod
EVs: 252 HP / 180 Atk / 4 Def / 68 SpD / 4 Spe
Adamant Nature
- Protect
- Flare Blitz
- Bonemerang
- Shadow Bone