Nov 27, 2019, 03:58 AM (This post was last modified: Nov 27, 2019, 12:09 PM by Bucsfan818.)
Hello everyone! So for the 1st time I decided to look into Gen 8 and look at all the new Pokemon, moves, abilities, etc. Because I did that, I immediately decided to try to build a team for the early stages of Gen 8 OU. Now, there are a few disclaimers before I dive into this:
1) I don't own a Nintendo Switch, so I have not played Gen 8 yet.
2) I usually don't play OU in competitive Pokemon. I'm an NU guy
3) My research on the current meta is from a few YouTube videos
4) I did do enough research to build a legal team lol.
This is just me basically spitballing a team idea and seeing what I can come up with. It might be good. It might be bad. Feel free to let me know lol. So let's get started!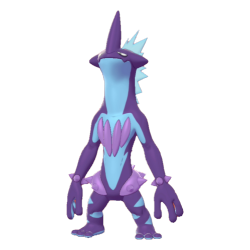 Toxtricity-Low-Key @ Choice Specs
Ability: Punk Rock
EVs: 4 Def / 252 SpA / 252 Spe
Timid Nature
IVs: 0 Atk
- Overdrive
- Boomburst
- Sludge Wave
- Volt Switch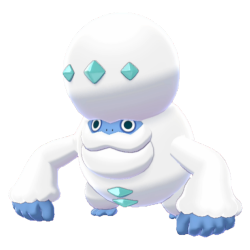 Darmanitan-Galar @ Choice Scarf
Ability: Gorilla Tactics
EVs: 252 Atk / 4 SpD / 252 Spe
Jolly Nature
- Icicle Crash
- U-turn
- Earthquake
- Flare Blitz
One thing a core like this appreciates greatly is hazard control. Being able to get up hazards to chip away at your opponent and make KOs easier is big. So I looked to fill those roles next.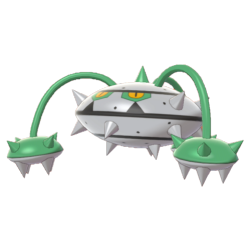 Ferrothorn @ Leftovers
Ability: Iron Barbs
EVs: 252 HP / 252 Def / 4 SpD
Relaxed Nature
IVs: 0 Spe
- Spikes
- Gyro Ball
- Knock Off
- Power Whip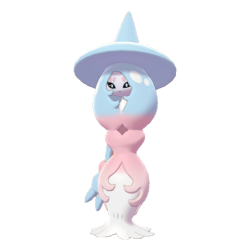 Hatterene (F) @ Leftovers
Ability: Magic Bounce
EVs: 252 HP / 168 SpA / 88 SpD
Calm Nature
IVs: 0 Atk
- Psychic
- Dazzling Gleam
- Healing Wish
- Mystical Fire
At this point I feel alright about how this team is looking. Good offensive and defensive synergy between them. I just need to use the last couple spots on the team to add to it. I still need a reliable way to pressure steel types offensively. I could also use a setup Pokemon.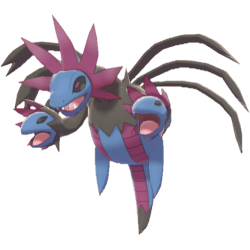 Hydreigon @ Life Orb
Ability: Levitate
EVs: 252 SpA / 4 SpD / 252 Spe
Timid Nature
IVs: 0 Atk
- Dark Pulse
- Flash Cannon
- Nasty Plot
- Flamethrower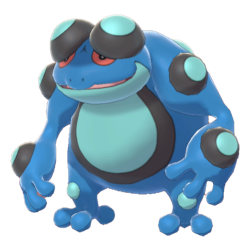 Seismitoad @ Leftovers
Ability: Water Absorb
EVs: 252 HP / 4 Atk / 252 Def
Relaxed Nature
- Earthquake
- Scald
- Stealth Rock
- Toxic
So that's the team. I haven't tested it yet but I will get around to doing that over the holiday and come back here to post replays. Feel free to let me know in the comments what u all think