Nov 4, 2017, 03:32 PM (This post was last modified: Nov 4, 2017, 07:54 PM by stephenWITNESS.)
Picture Credit:  SweetStarryGalaxies from DeviantArt
 Back in business
Hi, everybody! Its RetroTyphlosion, and I'm temporarily becoming honorary moderator and bringing the community the November Meet & Greet!
Before we begin, I want everyone reading this to know that our
Meet & Greets
are monthly posts
made by our moderating team (or me, in this case), to try to bring our members together to show each other and the world our sense of community. We want to thank everyone reading this for your traffic and help with this website. Without you, we wouldn't still be around. We hope that you will stay and enjoy your time here! And, if you have any questions, feedback, words of wisdom, kudos to be given, or otherwise, please contact our two wonderful moderators @
stephenWITNESS
 or @
Unit501
, or send a PM to our Kahuna duo, @
0kamii
 and @
FireTaco
 (hide your windows, not your kids).
Featured Threads:
Still in need of some Halloween-themed Pokemon? Visit @
Drangor2
's Spooky Pokemon Giveaway! 
http://pokemonforever.com/Thread-GIVEAWA...een-Part-1
@
Keeghan
is having a baby boy, and he'd like to celebrate this occasion. Visit 
http://pokemonforever.com/Thread-FOR-TRA...-community
for shinies from this lucky guy!
Like Alolan forms? What Forms do you want to see in U. Sun and U. Moon? Visit 
http://pokemonforever.com/Thread-DISCUSS...#pid257452
and give us your feedback!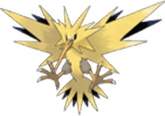 VGC 18 is coming up very soon, and we'd like to see what YOU have planned.
If you want to chat about what you think our share a potentionally viable moveset, visit our Competitive Discussion Forum: 
http://pokemonforever.com/Forum-Competit...Discussion
 , Or visit our Competitive Moveset Forum: 
http://pokemonforever.com/Forum-Competit...n-Movesets
 . Any feedback is wholly appreciated!
Do you play Pokemon GO?
Even though the servers are having problems lately, we'd still like to have some discussions going about this app. Vist the Pokemon GO forum here: 
http://pokemonforever.com/Forum-Pokemon-GO
 .
Just want to talk about all things Pokemon and don't care who sees it?
Take a look at our General Pokemon Forum, our one-size-fits-all place for Pokemon! 
http://pokemonforever.com/Forum-General-...Discussion



Talk to us!
What are you planning on doing this Thanksgiving?

I'm traveling to the next town over to visit relatives. My family usually does the same thing every year; we go in, feast, watch the big game, talk absurdly loudly for hours, then drive back home. Couldn't ask for anything better.
What's your favorite Thanksgiving meal?

Contrary to the popular opinion, my favorite food is the cranberry sauce. I could live off that stuff. Or, my mother's homeade rolls. They're so good, that people have asked for the recipie instead of money when we owe them after a big favor. Or....... a roll........  stuffed with cranberry sauce...........
For the gamer out there, what's your favorite console?

I, of course, really like my 3DS. Without it, I couldn't do all the Pokemon that I love! I also really like the Wii. Yes, I know, its unpopular, but I like its versitality and playability. The fact that you can download tons of old games from the Virtual Console is incredible, and allows me to play old games from my childhood, like Super Mario Bros.
Now, let's

tag a member

and keep the conversation going!

For instance, lets tag member @
PerchPond
. You have a really neat nickname, and I like your profile pic, too. Corsola is one of my favorites!
And even if you don't want to answer the questions, please come by and say hello anyway! We'd love to speak with you.
Please remember to keep your as comments clean and family friendly as possible. Kids read these.
Thank you all for taking the time to read my hard work, and we hope you enjoy PokemonForever as much as I do!
VGC
|
Breeding
|
Forum Regular
|
Amethyst
0
mega
PM me if you need help with competitive battling!